To anybody out there who is still reading this delightful blog, I'm sorry we have been rather quiet. To say there has been a lot going on is an extreme understatement.
In January our gorgeous little girl was born, the Coronavirus took over and the world changed. Kuwait went into level 4 lock-down from March, April and in May went to level 5 for 3 weeks. We have since dropped back to level 4 for 3 weeks now and are eagerly awaiting the further drop to level 3 and for things to open up a little more.
So, what has your lock-down looked like?
Ours looks a little like this:
 – Husband working from make shift office at home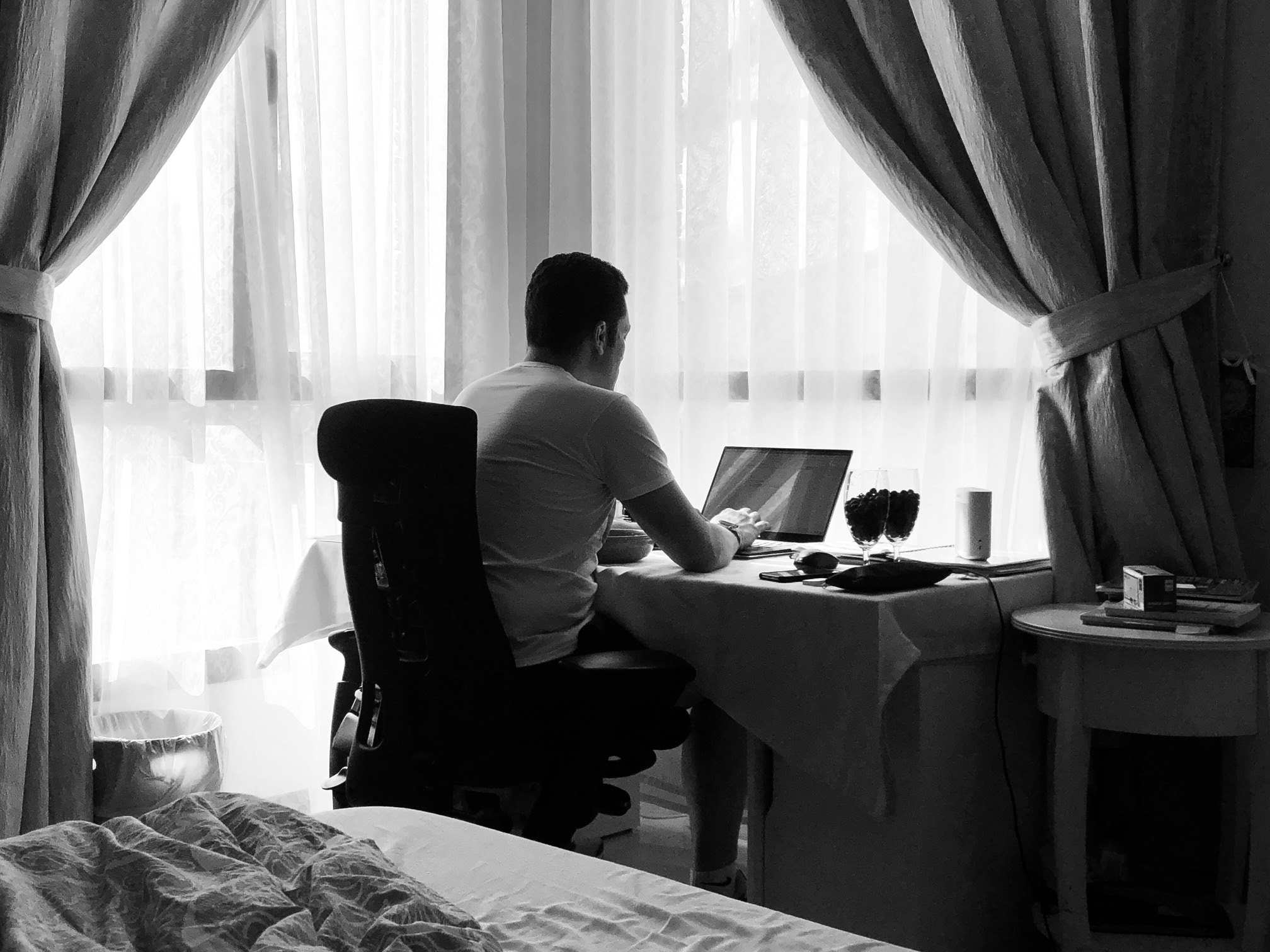 – lots of e-learning
– complete lack of structure and zero bed time
– garden time
– pool time
– baby, baby and more baby
– Coronavirus news overload
– constant cooking and baking
– constant cleaning and eating
– clothes that don't fit anymore (anyone else have kids in clothing 2 sizes too small at the moment?)
– puzzles, puzzles and more puzzles
– afternoon movies and night swimming
I would love to hear from you all, what are you doing these days to make the most of this challenging situation? As things open up in your countries, what are the first things you're going to be doing? When Kuwait moved to level 4, 3 weeks ago, and the drive by Starbucks opened up, the queues were miles long for days on end. Today I joined one of them and had my first latte in 4 months.
Now don't laugh, but other than painting, I actually ordered coloured felt and thread to make the kids little felt craft creations over the summer. Right now, I'm in the stage of looking up cute creations and expecting them to magically create themselves. I can't sew you see, why on earth did I choose a sewing craft when I can't sew? Oh, to learn a new skill apparently! Ha!
Side note: I have actually really been very thankful for this down time. We have been one of the lucky ones in all this. We have food on our table, a roof over our heads and my husband still has his wonderful, stable job. We are healthy and happy and above all, we are together. We have had more family time now than ever before. My heart and prayers go up to those who are not safe at home but rather trapped at home in abusive households and to those who have lost income and livelihoods. The overwhelming number of those starving and depressed is beyond anything I can actually comprehend and it breaks my heart. So lets be thankful and collectively look around us with open eyes to see where and how we can make a difference, no matter how big or small.